You are here: home / Blog Tips & Insight /  Review: Berrylook Good Review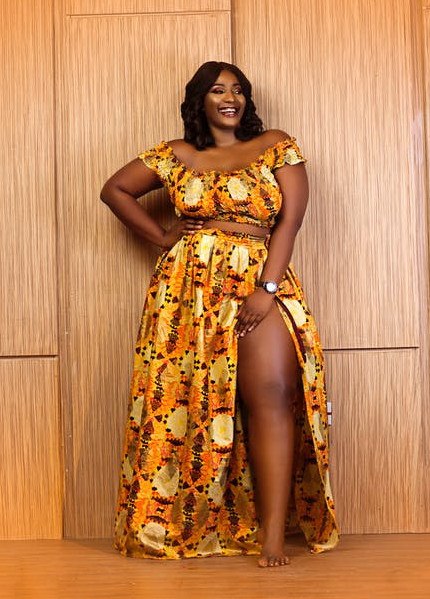 BerryLook The Online Women's Clothing Retailer 
What is Berrylook? A global online women's fashion store, find latest fashion from huge selection of dresses, tops, outerwear + more in different styles with worldwide shipping.
Name:  Berrylook
Website:  https://www.berrylook.com/
Owner: Warren J. Combs
Overall Rank: 1.11/5 stars
Who's it for? Women Shoppers
By FadedKinection
---
This website contains affiliate links, which means I earn money from products and services you purchase through my links.
Introduction To BerryLook
Want to have the trendiest dresses and more for all occasion? Create the time to experience BerryLook's business website for the hottest trend in fashion apparel & accessories. The store website is said to display the most affordable women's clothing and fast global shipping.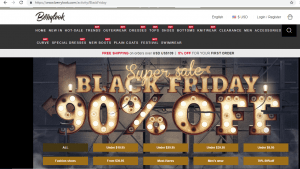 Meanwhile, the latest look at BerryLook collection of women's clothing you find at the International Association of Better Business Bureaus, Inc.,  the multi-location store is headquartered in Anaheim, Ca. Also has alternate business name called: Luvyle at Luvyle.com
---
The Berrylook Affiliate Program
If you know Berrylook as an online fashion clothing store, did you know the global online store has an affiliate program? The connection to Berrylook Affiliate Program at DCMnetwork is said to allow affiliates to earn commission(s). Signup to earn instant money and the Berrylook affiliate program gives you access to make from 15% to 30% cash reward.
Founded in 2012 DCMnetwork, a performance-marketing network. Let affiliates whether they are the brand or own a brand earn commission & grow their business. The affiliate network has a completely free signup and set-up, plus work with top advertising technology companies to earn their clients more through brand promotion.
Cons Vs Pros
There is a small ears of pros and a lot of cons mapping the consumer alerts you get researching BerryLook. Although you get a quality looking online retailer platform, reading the customer reviews it seem Berrylook does not make their consumers a first priority.
Why is it unfortunately the online business retailer is said to have the worst customer experience, and currently a business consumers should be aware of?
The consumer rating for BerryLook among women clothing site today ranges from 1.11 up to 2.2.
BerryLook, although it may be a legitimate online business selling women clothing, it fails critically in the spotlight regarding business practices. There are claims it has received many inquiries about poor delivery service & quality product.
I find this distracting hard to overlook since within only a few (3) years in business as a online retailer, there has been roughly 437 customer complaints processed with similar reporting experiences.
The review(s) this business receive creates suspicion for the well-known women clothing store. The site ranks #69,503 in the global market mix and traffic stats. As a result, the sites popularity 99% of the customers rate experience with Berrylook as exceedingly poor or terrible in handling problems with product and or service.
Here is the breakdown of the Pros and Cons of BerryLook– online retailer platform:
pros:
Is a well-known online women clothing store
Features good & low pricing
Offers a quality range of fashionable product 
cons:
Too many complaints of poor quality clothing
Sizes are too small
Poor delivery & tracking service
Horrible customer service experience
No phone support
Terrible refund processing time
---
Berrylook Product & Services
Berrylook product & services will stand out in the crowd too. Because getting right into it, it is a well-known online women clothing store. Upcoming. All the top cyber-stores will release deals on the weekend day of the event. (black friday 2020)
When I view the site indicating who is BerryLook for exclusively, I suspect one ought to be able to hold it in their imagination the look and feel of a woman. I know it's obvious seeing the online clothing store, full with sizes ranging from small up to 2XL.
Getting to Know the Return & Exchange of Berrylook
Berrylook has a great selection of women boots, fashion dresses, stylish tops, hot outerwear and comfortable shoes.
Which should make getting to know the return & exchange policy of Berrylook turn heads just like a great selections of sales will. Especially if you looking to entirely satisfy your purchase(s).
Black Friday 2020
November 27, 2020 is Black Friday in United States. If you Black, it doesn't matter when shopping online for women clothing –you no doubt will come across Berrylook's 2020 Black Friday sale event. Why? Because finding the best black friday deals available shouldn't be tough as you would normally find ad, deals and sales following the event that parades its audience seeking the blockbuster deals!
Stores everywhere– tapping into the Black Friday 2020 cyberstore (internet) sells solution to help e-shoppers browse and order product, will make money.
Black Friday 2020 ads, deals and sale announcements will be hard to miss! Taking advantage of shopping- Berrylook's 2020 Black Friday sales (product & services) will be apart of the savvy features of online shopping.
My Final Word (online shopping) @ Berrylook
Find at the International Association of Better Business Bureaus, Inc., the latest news about Berrylook as a legitimate company, how consumers feel about Berrylook's website and all relevant product purchases made by customers.
Read customer reviews about product returned or refunded within the last 30 days after they have been received. If you buy from Berrylook the information will help you figure out the experience, faster, better and smarter amongst the service.
Do you have a personal review or complaint that you would like to share about Berrylook?  If you do, I would appreciate it if you could leave your comments/experiences below!  Thanks!